Welcome to the City of Jefferson, Wisconsin
Jefferson, Wisconsin is a quaint Wisconsin community. Main Street shows off its vintage buildings and steepled churches built by German craftsmen. Two picturesque rivers flow through the middle of town. Our rivers will be a focal point for visitors and residents, so they can float up and catch a concert, meal and even camp along the riverbank. We know what we have is special, because people from big cities keep moving here. It's also because we're close by, comfortable, easygoing, hardworking, genuine and fun loving. If the great outdoors are important in your life, then Jefferson should be, too. Because, "We're Going Outside".
December 1, 2018
The City of Jefferson Holiday Parade of Lights sponsored by the Jefferson Chamber of Commerce will be on December 1, 2018 at 5:30pm.  For more information or to participate in this event, please contact the City of Jefferson Chamber of Commerce 920-674-4511.    
To register your entry into the parade click the link below, fill out the form, and send the completed form to director@jeffersonchamberwi.com or bring it to the Jefferson Chamber of Commerce at 230 S. Main St. Suite B, Jefferson, WI 53549
http://jeffersonchamberwi.com/wp-content/uploads/2018/10/Holiday-Parade-2018-Entry-form-1.pdf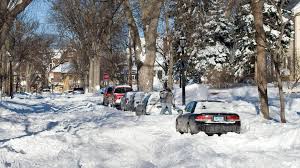 Winter Parking
Leaf Collection
Holiday Hours
Quick Links & Areas of Interest