Welcome to the City of Jefferson, Wisconsin
Jefferson, Wisconsin is a quaint Wisconsin community. Main Street shows off its vintage buildings and steepled churches built by German craftsmen. Two picturesque rivers flow through the middle of town. Our rivers will be a focal point for visitors and residents, so they can float up and catch a concert, meal and even camp along the riverbank. We know what we have is special, because people from big cities keep moving here. It's also because we're close by, comfortable, easygoing, hardworking, genuine and fun loving. If the great outdoors are important in your life, then Jefferson should be, too. Because, "We're Going Outside".
January 2019
Cold Weather Information
Public Transit/Taxi will be closed thru NOON Thursday for all routine business.  A limited number of drivers will be staffed to try to help stranded or endangered residents.  1)  They WILL answer the phone. 2) There will be some drivers on-call for essential trips. 3) Routine rides will not be offered until Thursday afternoon.  
All Recreation Programs are cancelled today and tomorrow (January 30 and 31).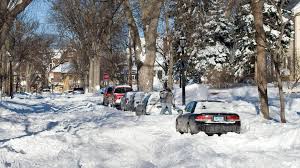 Winter Parking
Christmas Tree Recycling Happening Now!
Tax Collection
Quick Links & Areas of Interest